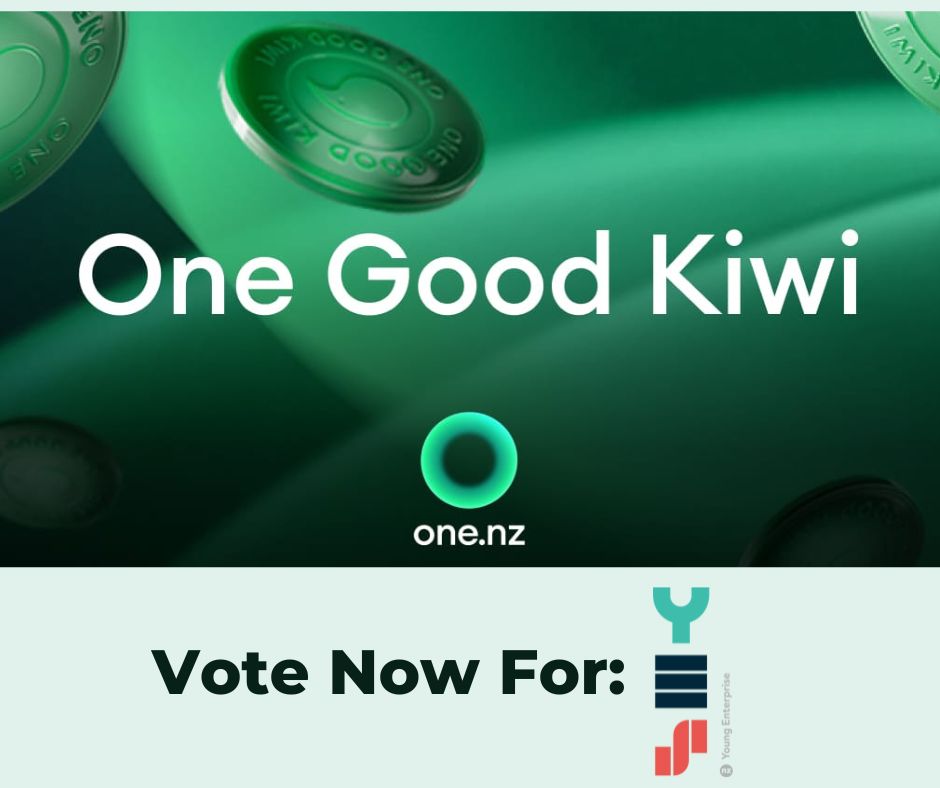 News
One Good Kiwi Initiative - Vote for YES!
The Young Enterprise Trust has been chosen as one of this month's One Good Kiwi charities. This means they could win a share of $100,000 to help support the Young Enterprise Scheme (YES).
The Trust needs everyone's help with getting YES a share of the $100k. All you need to do is download the One Good Kiwi (a community platform run by Vodafone) and simply swipe a few times ... you don't need to give any of your own money.
Steps:
From your phone, click here.
Scroll to the bottom of the page and download the One Good Kiwi app (from either Apple Pay or Google Pay).
Sign-up with your email and create a password.
Return to the actual app and you should find you have 20 tokens (if you are a new subscriber).
Swipe right until you get to the video for YES.
Swipe up to give YES a token ... or better yet, swipe up 10 times to give YES 10 tokens or 20 times to give YES 20 tokens.
If you have trouble downloading the app please visit: https://onegoodkiwi.nz/
Please vote for the Young Enterprise Trust so they can continue their amazing work inspiring young people in our region to discover their potential in business and in life.