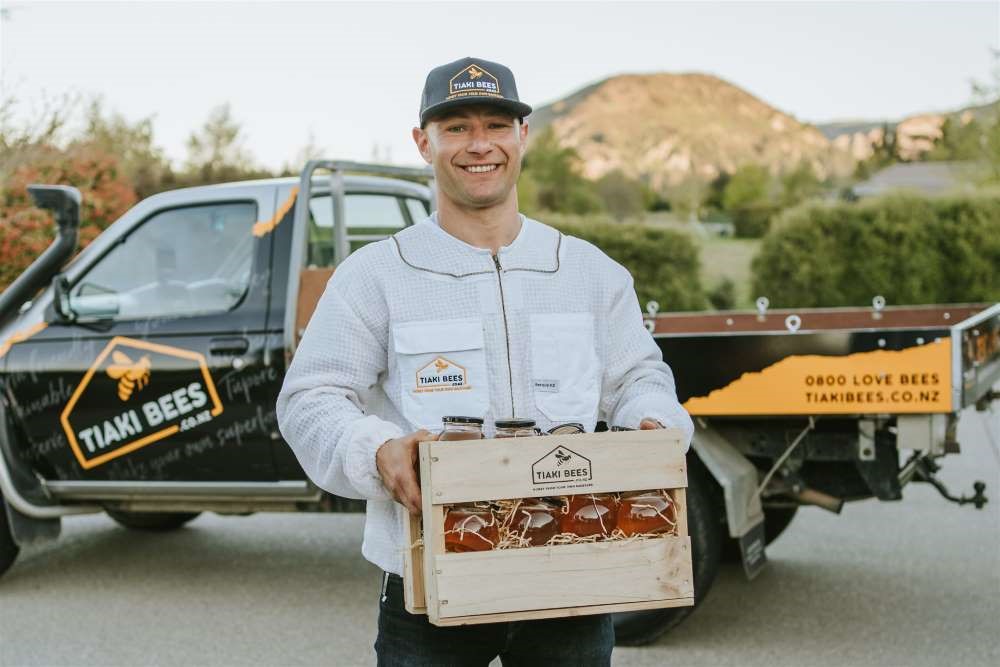 News
Tiaki Bees benefits from Management Capability Funding
"I just wanted to say a big thank you to everyone for the support with the Management Capability Funding for our business. I'm very happy to say that the funds have been of great help in improving my skills and understanding of marketing strategies that help grow our business and improve our services."
Barna is the owner and operator of Tiaki Bees, an apiculture business based in Wanaka. During a stressful time for tourism, Barna pivoted from operating 4x4 off-road vehicles and started beekeeping.
Not only does Barna now have his own beehives, but part of the business operates a 'hive rental' system, where people can host a hive on their own property.
Tiaki Bees has a mission to help the bees, give back to the environment, and encourage healthy, mindful living.
Working with his Growth Advisor Nic, Barna identified the barriers to the growth of his business and accessed the Management Capability Fund to get some marketing strategy training.

With this funding, Barna and Tiaki Bees benefitted from the following:


Holding monthly strategy sessions to prioritise communications for each month. During these sessions they discussed what was achieved for the past month and which strategies worked best, and made a detailed plan for the month following.


Developing a Christmas "Gift of Bees" campaign which created the most website traffic Tiaki Bees had ever seen.


Advice on the different advertising mediums in the region and support establishing a seasonal marketing budget.


Developing new email marketing templates and advice on how often to send them.


Testing of direct communication tactics including Wanaka App and QT Blogs and the importance of using content in various ways, such as on the website, on social media and in eDMs.


Establishing new audiences and traffic campaigns on social media which can be reused when needed.


Developing social media tactics for Facebook and Instagram.