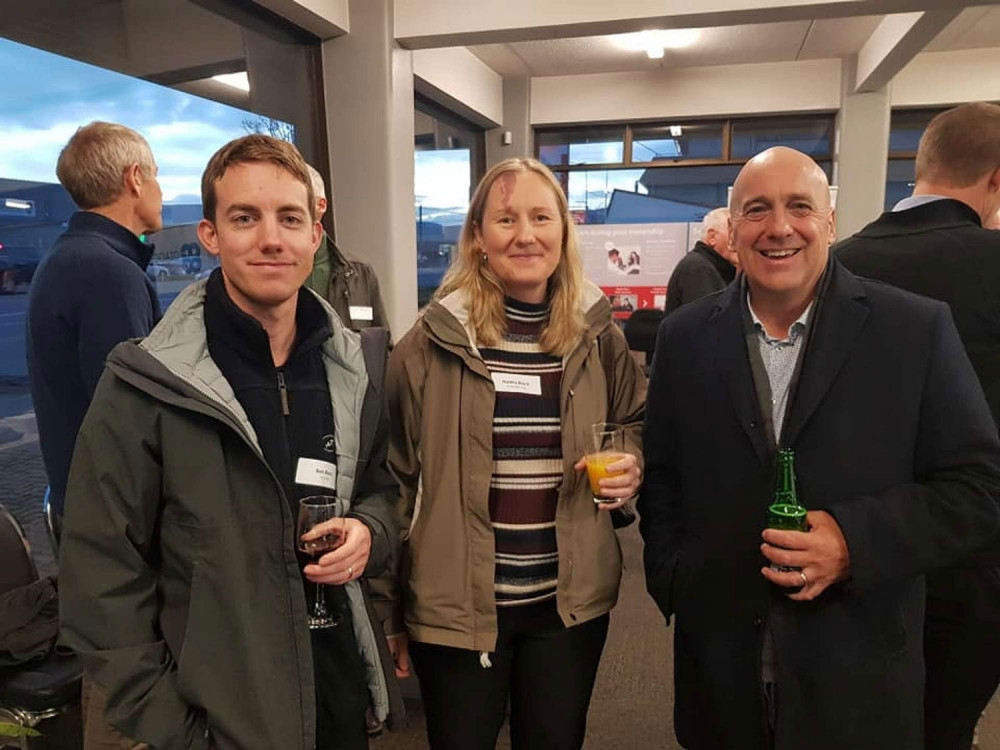 News
Meaningful Connections
Relationships are essential in business, and it is a Business South priority to provide community networking opportunities, business partnerships and events that facilitate meaningful connections.


New Trybz community forum
Trybz is an online community platform open to all New Zealand businesses who wish to engage in constructive discussion about all areas of business, across all industries and sectors.
It is free to join and to post content, ask questions, comment, like and engage as you would on social media, but on Trybz you can enjoy dedicated business-related content without other distractions.
This is a great way to connect, network and share expertise, resources and viewpoints with the business community – join the Trybz community here


Events and networking
From glittering awards ceremonies celebrating the best and brightest local business successes, to charity golf tournaments, BB8s, BA5s and everything in between – there is an event to suit everyone on the Business South calendar.
Our members have told us how much they appreciate these opportunities to form connections within the business community, and how valuable and worthwhile these relationships can be.


Influential business networks
Being part of the BusinessNZ network strengthens our voice and enables us to represent members in daily communications with national policy-makers. BusinessNZ includes the Major Companies Group, ManufacturingNZ, ExportNZ, the Sustainable Business Council and the BusinessNZ Energy Council.
Business South is one of 30 organisations that form the New Zealand Chamber of Commerce network, and benefits from being part of a community of 22,000 chambers internationally.
Strong relationships with our regional counterparts – the Queenstown, Wānaka and Southland Chambers of Commerce – allow us to work in synergy to support and represent southern business. As the chair of the Regional Chamber Hub, nominated by our co-members, Business South partners with the other Chambers to ensure a seamless service for members, reducing duplication, promotion collaboration and working smarter together.


Promoting diversity and equity
Business South values and invests in support for Māori businesses through our relationships with Māori partners and Māori business owners. We cherish our longstanding relationship with KUMA (Te Kupeka Umaka Māori ki Araiteuru - Southern Māori Business Network) and we are committed to working together in the spirit of Te Tiriti principles.
We recognise the need to be purposeful to ensure culturally appropriate and useful support to Māori business owners, and meet regularly with the Te Puni Kōkiri in Dunedin to ensure we are optimising support for Māori businesses.
We have a trusted relationship with the Pacific Trust Otago, and this partnership is key to supporting Pasifika business owners and managers. Business South provides training, assists with VISA/immigrations support where required, and supported the advocacy of the Clutha District Council and Central Otago District Council regarding labour force issues.

We also work with Seasonal Solutions Cooperative to support their work in providing labour from the Pacific to the orchards and vineyards of Central Otago. These connections are beneficial to communicating and supporting Pasifika businesses in the region.

Vocational pathways and workforce capability
A core focus of Business South is to invest in youth and to support people into education, training and employment, which in turn helps to meet the needs of our communities and industries.
For Trades is our dedicated business unit to develop apprentices, linking them to employers and managing aspects of the employment relationship including payroll and pastoral care. Also in this space is Workforce Central Dunedin, a Job & Skills Hub established to provide the workforce needed for the New Dunedin Hospital build and other infrastructure projects in Dunedin.
Our Young Enterprise Scheme inspires and fosters youth entrepreneurship, supporting secondary school students to become our future business leaders. We are honoured to host the Rangatahi Business Challenge in conjunction with the scheme in Otago, creating connections and opportunities for rangatahi to be mentored and supported by local Māori entrepreneurs.
Through our My Next Move initiative – formerly called Education to Employment – we connect local high schools and businesses, allowing youth to explore the world of work and make informed decisions about their future.