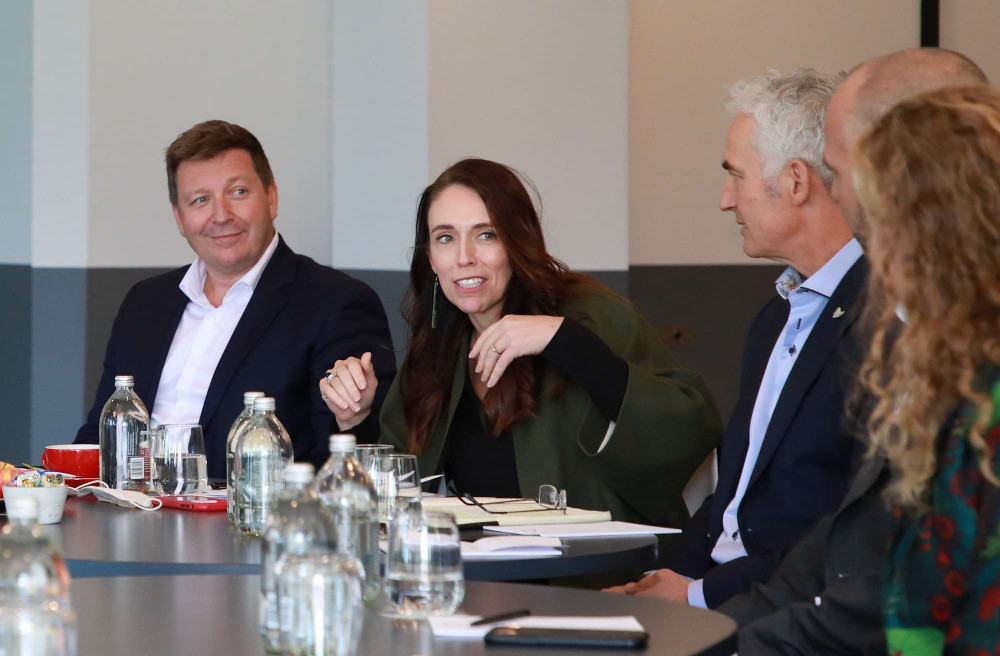 News
The Voice of Southern Business.
Business South amplifies the voice of southern business at all levels locally, regionally and nationally, ensuring our members have a say on the issues that matter to them and on policy and regulation development and implementation.
Influencing the agenda
Our members benefit from our direct line to decision-makers. Chief Executive, Mike Collins, meets with the Prime Minister every seven weeks, and regularly with Government ministers, MPs and other central and local government officials.
As a core member of the two most influential business networks in the country – the BusinessNZ and New Zealand Chamber of Commerce networks – Business South members can feel confident their voices are being heard in their local communities and across the nation.
"Business South takes a leadership role, helping to proactively set the agenda and drive the conversation around those issues that have an impact on our members," says Mr Collins. "We are able to have an influence, and our focus is always on championing the interests of southern business."
Representing our members
In order to do this effectively, Mr Collins says it is important to hear the views of a wide range of members.
"That's why we've added additional ways for members to share their views with us through our website, in their own time and at their own pace."
Our new live Pulse Checks on our refreshed website provide a snapshot of business sentiment on a range of topical and relevant issues. These will pop up for you when you visit the site, and they take just a couple of clicks to complete.
Another option for sharing your thoughts about the issues that matter to you is through our Have Your Say form, which allows the opportunity to send us more detailed feedback on any topic of your choice.
We'll also continue to canvas your views more thoroughly on specific subjects of interest through more formal surveys sent direct to your inbox. These provide us with in-depth data which we can share with decision-makers, our partner networks, the media and the general public.
Business South is committed to keeping you up-to-date on the latest happenings affecting business, so that you are across developments as they happen.
Attracting new business to the south
Our region is growing – it is a great place to do business and we want more businesses to join us!
Business South works with the regional economic development groups to support the delivery of economic goals, and supports the growth and development of regional industries.
Through Workforce Central Dunedin, we are working to ensure the city has the workforce it needs to deliver on the key infrastructure projects in the coming years – notably, the $1.5b new Dunedin Hospital development. We are part of the Grow Dunedin Partnership, governing many of the projects aimed at delivering the goals in Dunedin's Economic Development Strategy, also partners in Study Dunedin and Project Shanghai which strengthens the relationship with Dunedin's sister city in China.
In the Regional Chamber Hub, we partner with the Queenstown, Wānaka and Southland Chambers of Commerce to support business across the South, and our dedicated regional Navigators are on the ground in our local communities to ensure they are getting the support they need to thrive.