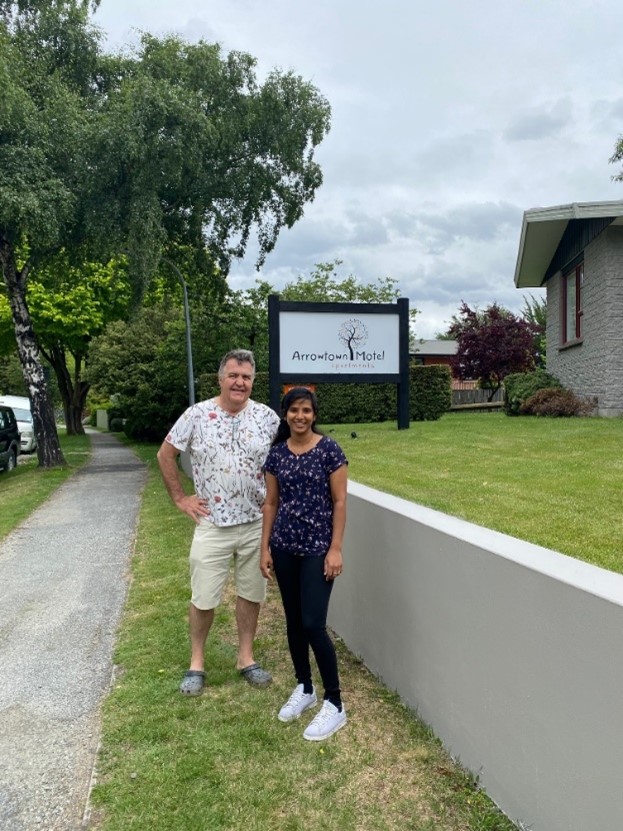 News
Regional Business Case Study: Arrowtown Motel Apartments
Business: Arrowtown Motel Apartments – Tourism | Accommodation
Client Name: Johnny Stevenson
Location: Arrowtown, Queenstown Lakes District
Opportunity: Marketing and Customer Reach
Johnny owns, and Anu manages, Arrowtown Motel and Apartments, a motel complex in the heart of Arrowtown. Otago Regional Business Partners began working with Johnny and Anu to come up with a plan for them to re-look at their marketing as well as other aspects of their business to reach a good cross section of domestic markets to future proof them for what may be some time before the return of an international market.
"With a drop of over 50% in occupancy, reducing rates and staff, as well as a complete collapse of international visitors we needed to completely review, re orientate, and target the marketing, communications, and offering to what was now solely a domestic market.
Our Business Growth Advisor, Amanda, after discussing our needs and identifying the priority ones, gave us some options of providers to work with and we chose Trish May from May Marketing as she has so much experience within the tourism industry. Trish went above and beyond our expectations and guided us seamlessly through the process of all aspects of marketing the business including advice on SEO and suggested improvements we should make to all aspects of our website. As well as this she focused on our online presence, booking systems, and all communications.
Having someone come in as a third party who had the time and background to understand the business and complete an objective assessment and critique the business has been amazing. As a result, we are also replacing and updating all the signage around the business together with a makeover of the reception area, and a new drone video, and redesign of the website and booking functionality."