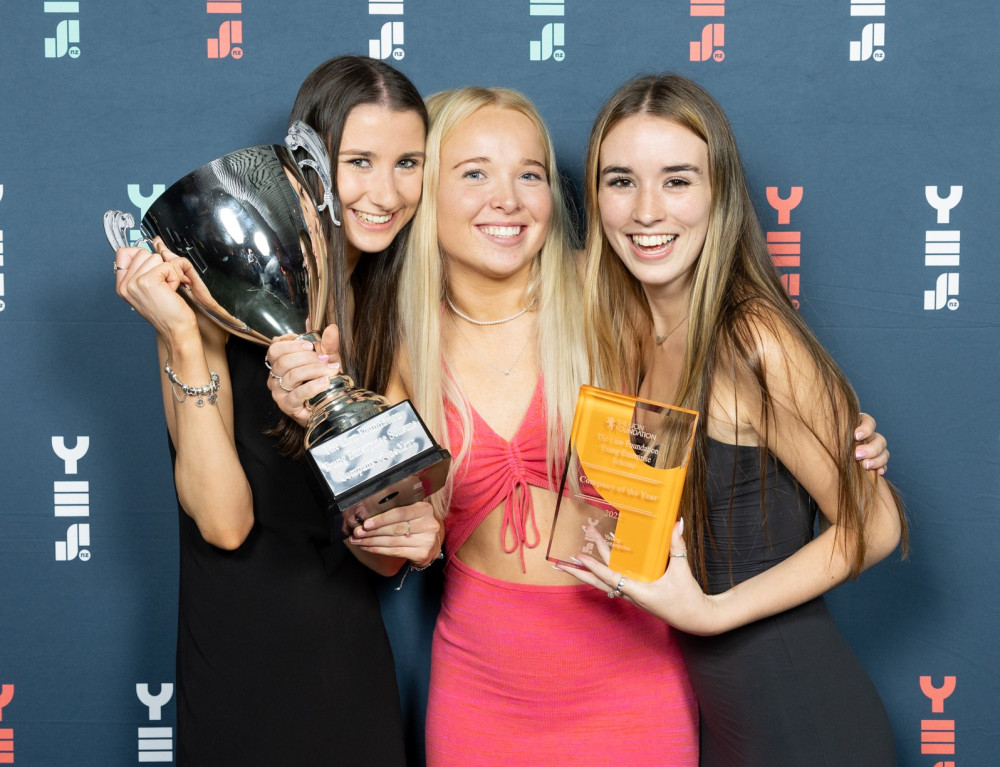 News
Otago wins Young Enterprise Scheme Company of the Year
Otago's regional YES winners, Sole have produced a unique all-natural colour matching dry shampoo in two tones which enhances sun protection to the scalp. Otago Girls' High School pupils Morgan Passey, Jenna Willis and Elsha Bulmer presented a flawless and engaging pitch, including an exceptional demonstration of how they used social media to engage with their target audience and how this resulted in an impressive volume of sales for their business.

At the national awards, Sole won The Lion Foundation Young Enterprise Scheme Company of the Year – the second year in a row Otago has one this award. The judges said they were impressed with Sole's well-rehearsed pitch and their success in marketing their product through social media – in particular, their incredible reach on TikTok.

We like to acknowledge the following businesses/organisations for their ongoing support of Young Enterprise Scheme in Otago:
Otago Sponsors
University of Otago Business School (Platinum Sponsor)
Findex (Central Otago)
Polson Higgs
Te Pūkenga | Otago Polytechnic
Craigs Investment Partners

Otago Supporters
Kiwibank
Go with Tourism
Startup Dunedin

Otago Funders
Aotearoa Gaming Trust
We would also like to thank the Business South community who contributed nearly $15,000 towards YES this year through the Dunedin and Central Otago Golf Tournaments and The Grand Business South Awards. This koha enables us to expand the experiences created for students across the Otago region to maximise their business learning.

If you would like to talk about how your organisation can become connected with YES or become part of our '200 Club', please contact Julie Cheyne.