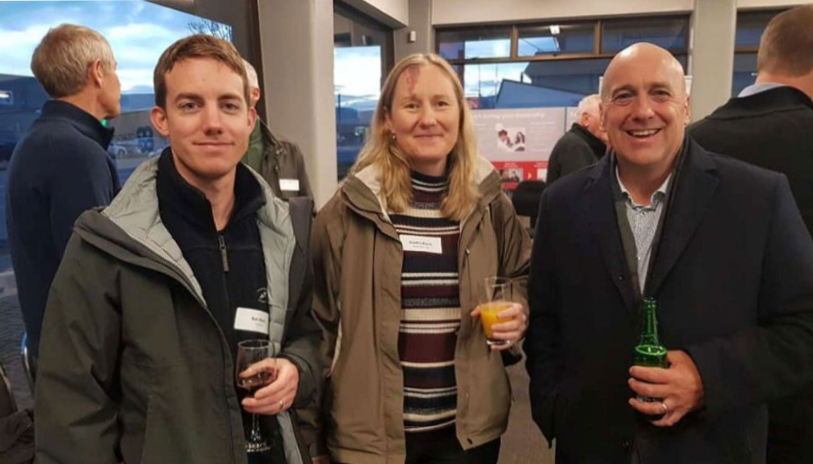 News
Interested in hosting a BA5?
Business South enjoys hosting Business After Five (BA5) events in partnership with our members in Dunedin, Central Otago and Waitaki - and we're looking for more hosts for 2023!
BA5s are extremely popular and are hosted by all types of businesses from automotive garages to orchards to legal firms.
The aim is for hosts and members to have a thoroughly enjoyable evening in a friendly and relaxed atmosphere.
What are the benefits of hosting a BA5?
Hosting a BA5 provides you with the opportunity to showcase your business, introduce yourself and your team, share and celebrate what you do, promote your products and services and display your premises to Business South members in your region.
What do I need to do as host?
We have a dedicated team to support you every step of the way to ensure your evening is a rewarding and enjoyable experience for you.
Booking: Our team will work with you to confirm a suitable date – Dunedin's events are held on the last Thursday of each month, Central Otago's events are held on the third Thursday of each month, and Waitaki's events are held on the first Monday of each month.
Venue: As a host you need to provide a suitable venue for your BA5. This is often your business premises, however you are welcome to hold your event at any location that is safe and easily accessible to members.
Duration: BA5s are generally held between 5.15pm and 7.00pm.
Catering: As a host you need to provide members with drinks and nibbles suitable for 40-60 attendees. The volume and variety are at the host's discretion, but it is strongly recommended that they consist of light snacks with beer, wine and non-alcoholic drinks with appropriate staff to circulate them.
Within 48 hours of the event, we will provide you with an estimated number of members who have registered to attend and provide regular updates on expected numbers.
If you are interested in hosting a BA5 in your region in 2023, please let us know at events@business-south.org.nz