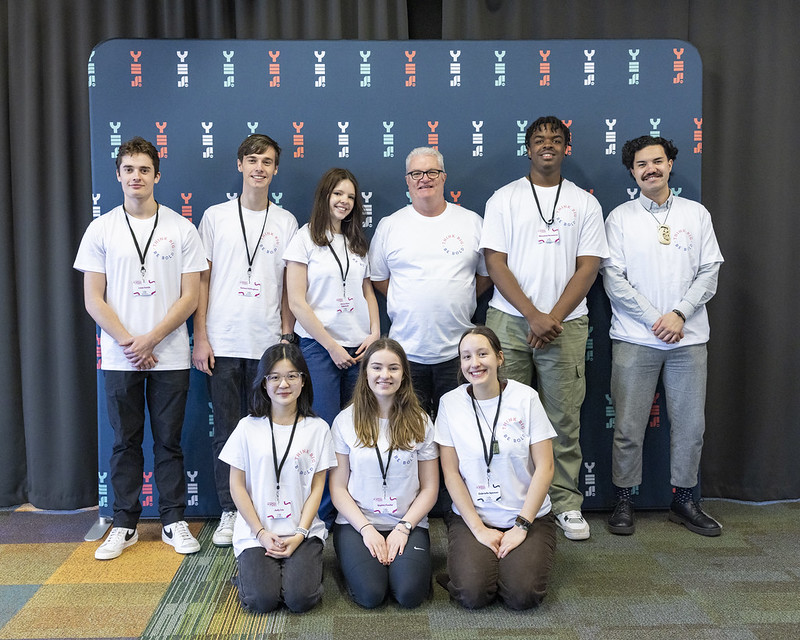 News
Young Enterprise Scheme Student Fuelling Teenagers' Lifestyles … and Learning
Young Enterprise Scheme (YES) student, Olivia Edmonds is embarking on an exciting entrepreneurial journey as she prepares to take her business to market.
Olivia is a Year 12 student at Otago Girls' High School, and as part of her participation in the 2023 YES programmes she said she was inspired to develop a specialised protein and nutritional powder for teenagers -
"As a student who plays sports I found that I had no energy left, which was affecting my education. With this product, I can effectively fuel a teenager's lifestyle, without replacing food. It will give that extra nutrient boost and nourish teens growth and performance while also helping with their metabolism."
Olivia said she was inspired to develop this business because of her personal interest in playing sports and going to the gym regularly … but also to solve her energy and hunger problems -
"I found even though I ate, I still needed extra food. With food prices increasing, many teenagers like me aren't getting enough food and nutrients into their bodies. With this product, I wanted something to boost my energy so that I was learning and participating as much as I could at school.
Based on these factors, Olivia spotted a gap in the market for teenage protein, and she developed proTeen - a specialised protein and nutritional powder that adds a nutrient boost to a "busy teenager lifestyle".
If you would like to support Olivia's business journey, please contact: amanda.cushen@business-south.org.nz
Photo: Olivia (back row, third from left) at the Young Enterprise Scheme Entrepreneurs in Action workshop in Wellington.