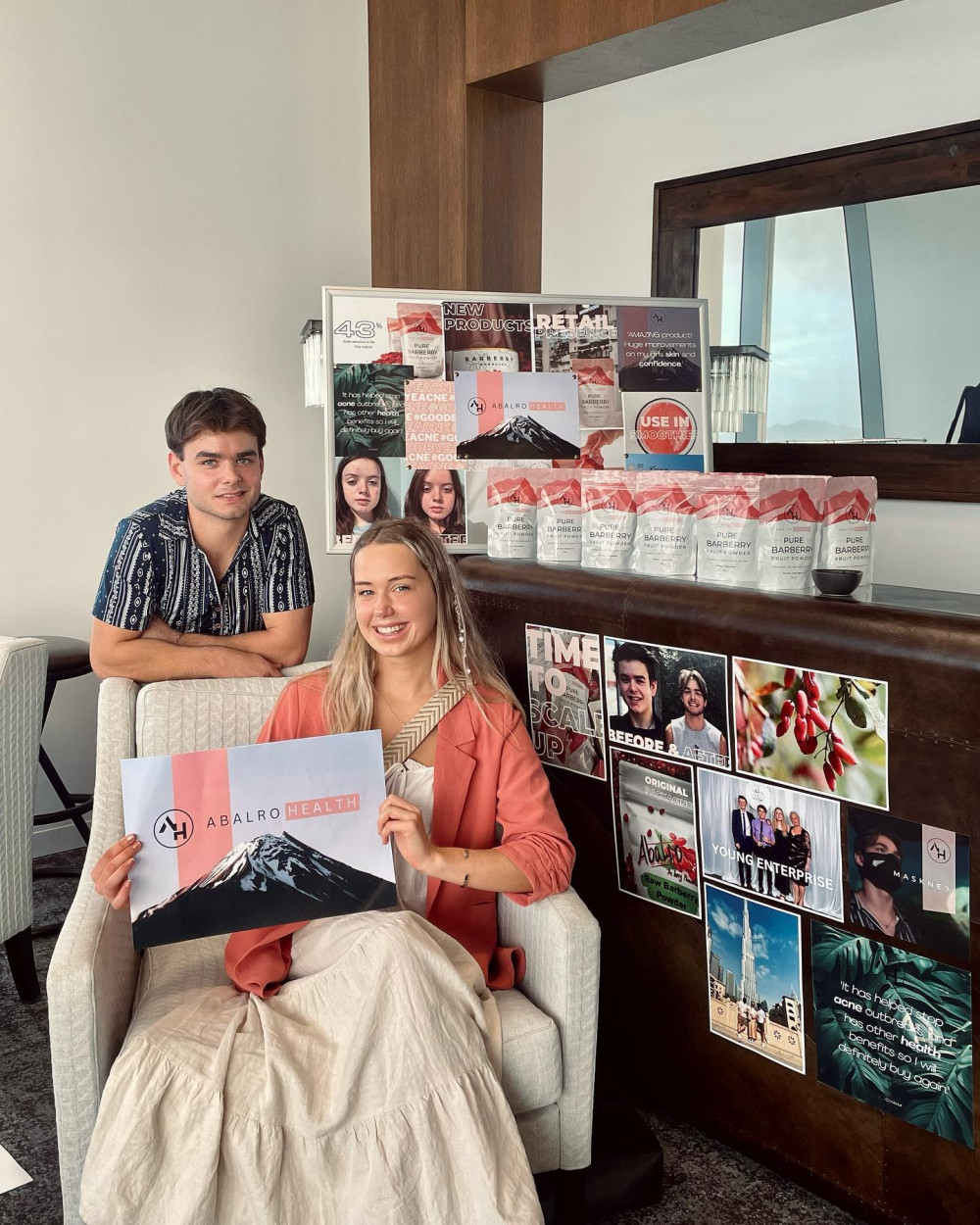 News
Abalro Nominated for YES Alumni Awards - Voting Open
We're excited to announce Otago 2021 Young Enterprise Scheme (YES) national winners, Abalro have been nominated for the YES Alumni Awards ... and been chosen as a finalist!
This year saw over 100 nominations across nine categories, and the judges had the incredibly difficult task of narrowing it down the three finalists per award, or five for the One to Watch category. The One To Watch category winner will be decided by a public vote, with the finalists going up against each other to try and get the most votes.
Award finalists have been selected for their demonstrated passion for business and entrepreneurship and have shown the potential to make a positive impact in their chosen pathway.
Abby and Alex are the co-founders of Abalro Health – a product that harnesses the power of barberries to help with acne. Their business continues to grow and they are looking into new products and export options. They received He Kākano seed funding this year from The Prince's Trust to invest in their marketing strategy.
Both Abby and Alex are studying Entrepreneurship at the University of Otago and have been active volunteers for the Young Enterprise Trust. Their continued engagement with the YES community shows incredible leadership and they are excellent role models for current students.
Voting is open for your favourite One To Watch until September 8. Please vote for Abalro and support them on their ongoing entrepreneurial journey.
You can read more about Abalro Health Chief Executives, Abby Green and Alex Livingstone YES journey (including winning the 2021 finals), the continuation of their entrepreneurial learning path and the ongoing growth and success of their business, in the ODT's recent story here.