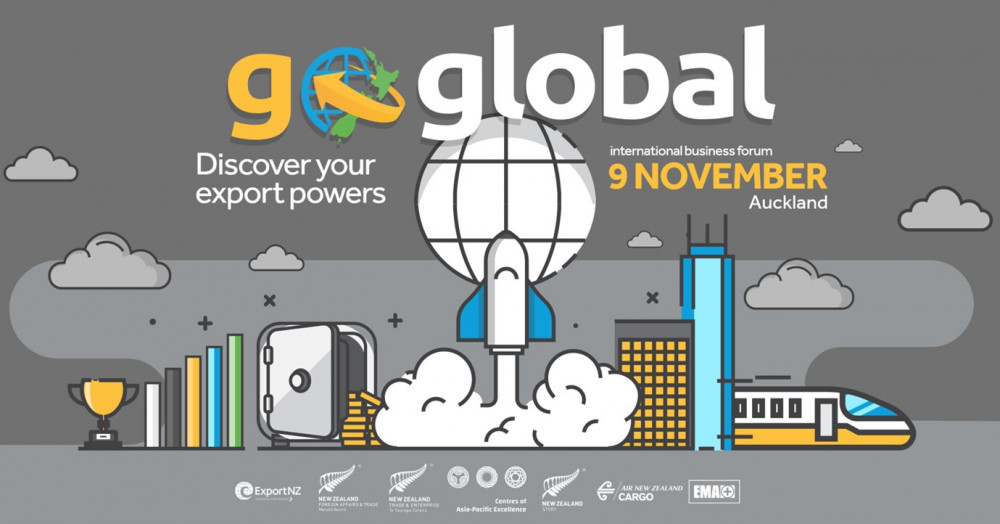 Exporters have been challenged to consider global trade differently, and big questions remain about what the 'new normal' will look like. Will shipping and logistics improve, will tariff wars between superpowers escalate or de-escalate, will free trade deals be harder to secure, and will we see an increase in non-tariff barriers, more protectionism and 'made at home'?
Go Global is your opportunity to hear from industry leaders, receive global market insights and stay connected with some of the best in the game. The focus this year is on new export business models, whether New Zealand should focus on collectives, and how new approaches to technology, investment and change can help New Zealand exporters grow their business.
Hear from some of our smartest up and coming export talent including International Business Award Winners, Fuel 50, as well as industry heavyweights Amazon, Air New Zealand, DHL, NZTE, MFAT and more.
Date: Friday, 9 November
Venue: Cordis Hotel, Auckland
Visit the Go Global 2022 website here.
Get ready to be inspired to grow!
Ticket Offers for Network Members
Accommodation