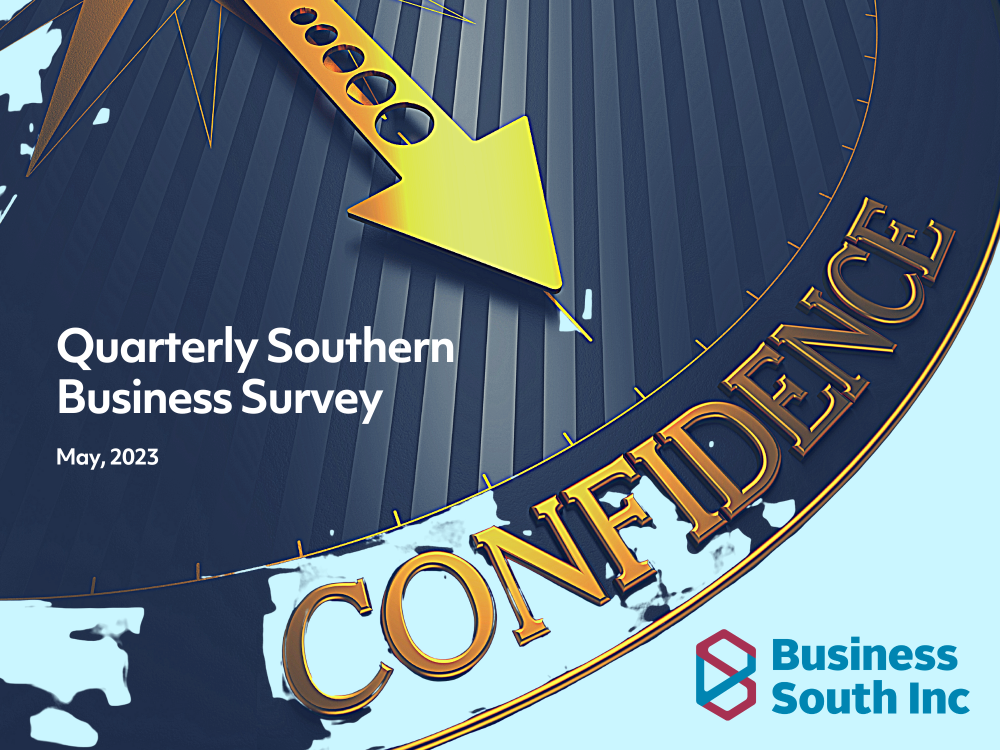 News
Quarterly Southern Business Survey Results: May 2023
The results of the second Quarterly Southern Business Survey for 2023 reveal business expectations of the strength of the Southern economy continue to improve, however increased cost pressures, labour market constraints and compliance requirements remain as barriers to growth and productivity for businesses. Responses were submitted by senior executives of 377 organisations across Otago and Southland, and respondents represented the full range of business sectors and sizes and geographical spread across the region.

Positive signs continue despite these barriers, with 62% expecting the Southern economy to be the same or substantially better in 12 months, up 10% from the last quarter. In addition, 82% of businesses in Southern region expect their own earnings to be the same or better in the next 12 months, also up 10% from last quarter. With businesses naming what is going well for them, tourism visitors returning, businesses winning new contracts, and having dedicated staff and culture were cited. A consistent theme to be mindful of is not having any business disruptions due to weather events as experienced in the north.

73% of SMEs expect to invest in their businesses over the next 12 months, compared to 88% among larger businesses, and 47% of SMEs plan to hire staff over the next 3 months, compared to 80% of larger businesses.

Respondents indicated that hiring staff is starting to get easier. Further easing of labour market constraints will be supported by the government's announcement last week that changes are coming to the Skilled Migrant Category (SMC) and Accredited Employer Work Visa (AEWV). Changes being implemented in early October, mean there will be no limit on the number of highly skilled workers allowed into the country, a new six-point system which replaces the existing 180-point system, and an extension of the Accredited Employer Work Visa to five years.

A summary of the survey results can be found here.
Further results will be included in our Sector Engagement Plan in leader and candidate meetings in the lead up to the election.

If you have any questions about the results or have feedback for our upcoming surveys, please don't hesitate to contact us: advocacy@business-south.org.nz