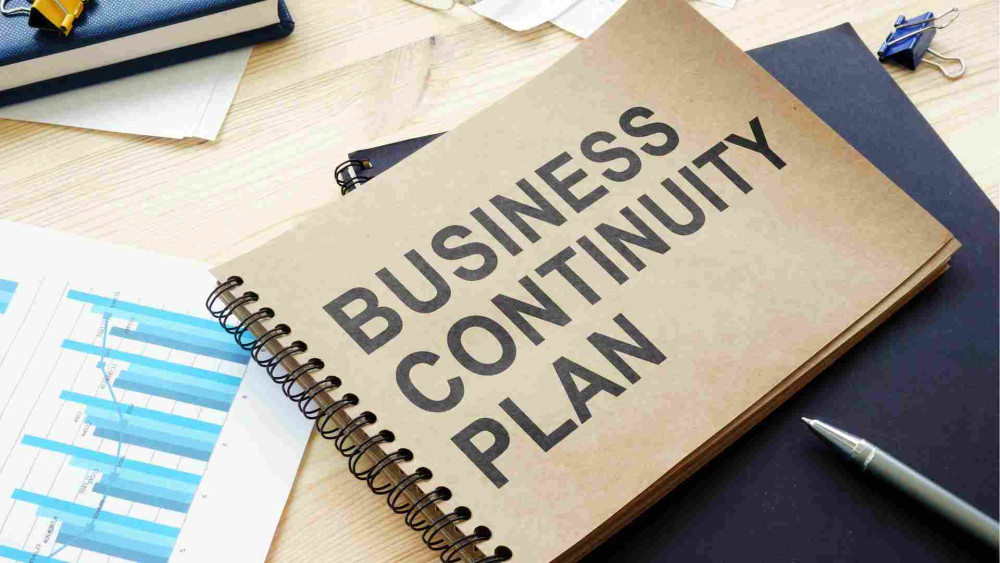 News
3 Steps To Developing a Business Continuity Plan
When Business is no-longer 'as usual'

As a business owner, leader or manager, the need for a Business Continuity Plan would have been
apparent during the early stage of COVID, reinforced in the aftermath of the North Island floods, and finally brought home by the recent Southland floods.

Supply chains broken, business owners faced business disruption and loss of customers, revenues declined and expenses blown-out by recovery costs, leaders and teams reacted instead of responded. The world was no longer usual, so we could no longer continue business as usual. We were no longer able to manage the usual risks in the usual way, by using our conventional methods and processes. Instead, we had a whole range of new and unusual risks to react to.

What is a Business Continuity Plan?
A Business Continuity Plan, or BCP, and the process of developing and managing one, is at the heart of being 'ready for the next big one', giving you the ability to respond, not just react, to ensure continuity of your business and growth. The plan ensures your personnel and assets are protected and able to function quickly in the event of a disaster.

51% of companies across the globe do not have continuity plans in place.
WHY? While there are many reasons for this, the two most common are a false sense of security of being able to continually conduct business as usual as it will 'never happen to me'. The second is the perceived cost of developing a BCP versus the benefits of having one.
The pandemic and the floods prove these reasons wrong. While no one knows what will happen or when, we do know that there will be a 'next big one' – pandemic, catastrophic flood, financial crises, earthquake. When it happens it will impact you, your livelihood, your business or organization, and your ability to continue your business.
BCP involves defining any and all risks that can impact your business operations and is the system of prevention and recovery from potential threats to your business, making it an important element of your risk management strategy.
The BCP details how – via policies, processes and procedures - you will continue your business operations when a disruptive event takes place. The plan identifies critical elements of your business, identifies and evaluates potential risks to those critical elements, and prepares you to respond and therefore recover, with the least amount of disruption and cost.
50% of businesses have experienced an extended break in continuity
WHAT? A Business Continuity Plan can be developed by addressing three simple questions:
1. What can go wrong (in a big way)?3
How will this impact my business?
How do I continue business in my 'new normal'?
By investing a small amount of time and effort, you and your teams will have the ability to answer, and plan for, these three simple questions.

75% of companies suffered supply chain disruption in the early stages of the Pandemic
HOW? Develop your Business Continuity Plan by following these three simple steps.
Identify: Start by identifying the specific risks that can impact your business continuity. The most common risks are natural disasters (seismic events, floods, fires), utility outages (power, water, communications), cybersecurity (ransomware, cyberattacks, data breaches), pandemics, supply chain disruptions (at the local, national and international levels), loss of key customers and key staff.


Analyse: Having identified 'What can go wrong?', these risks now need to be analysed. Risk analysis is simply understanding the risks and their impact to your business, to ensure your responses are suitable. Unfortunately, business owners, leaders and managers often invest heavily in solutions to protect against perceived risks, while missing the real risks that will impact their business continuity. Risk analysis ensures that any plans, measures and controls you develop and put in place to protect your business, are based on a sound analysis of cost versus benefit.


Plan: The final step is to prepare plans to respond to each of the key risks. These plans could include: identifying back-up or relocation options for core production and business functions; identifying and engaging with alternative suppliers, vendors and providers; identifying key team members and their specific responsibilities in the event of the risk; identifying and maybe even purchasing, back-up equipment to cover the period of impact; and identifying insurance requirements.
1 in 5 leaders doesn't have a recovery plan

WHO? The development and management of a BCP is not the responsibility of one person. As the business owner, leader or manger, it is crucial for you to be actively involved as you have oversight of critical business functions. You will also need to make decisions on the cost, effort and time you, your team and your business invest in recovery plans and risk management solutions.

9 in 10 small companies permanently close if they are slow to reopen.

WHEN? The most crucial point about BCP, is that you have one ready to execute for the unexpected. BCPs for SMEs can be developed in days. For larger companies and organizations it takes a few weeks. If you would like to register for our new course, an Introduction to Business Continuity Planning, click here.